As the weather gets warmer and the flowers start to bloom, it's a good time to consider giving your cybersecurity habits a "summer cleaning" as well. With digital threats and attacks becoming increasingly sophisticated, it's more important than ever to proactively protect yourself and your sensitive information. Here are some key steps you can take to strengthen your cybersecurity posture this spring…
Strengthen and Secure Your Passwords
Your passwords are one of your defences against hackers, so it's important to make sure they're strong and secure. Use a combination of letters, numbers, and symbols, and avoid using obvious information like your name, birth date, or pet's name.
 Ideally, you'll use a password manager to generate and store your passwords securely. This will also help you avoid reusing the same password across multiple accounts, which can make you vulnerable to a domino effect of security breaches. It's also a good idea to take advantage of MFA, or multi-factor authentication, so even if a hacker does get your password, they won't be able to get into your account without another access point.
Review Your Social Media Accounts
Social media is a great way to stay connected with friends and family, but it's important to review your accounts periodically to make sure you're not unintentionally sharing sensitive information with the wrong people. Check where your accounts are logged in and remove any devices you don't recognize, and delete accounts you don't use or no longer need.
Update Your Devices and Apps
Keeping your devices and apps up-to-date is a critical step in protecting yourself against cyber threats. Hackers are constantly searching for vulnerabilities to exploit, and software updates often contain important security patches that can help mitigate these risks. Make sure you regularly update your operating system, antivirus software, and other apps to keep your devices as secure as possible.
Back-Up Your Data
Backing up your data is an important step in protecting against data loss due to hardware failure, theft, or other disasters. Make sure you back up your files to a secure location, either in the cloud or on an external hard drive. This will ensure that you can recover your data quickly and easily in the event of a security breach or other catastrophe and that you won't be susceptible to ransomware attacks or the like.
Implement 24/7 Monitoring
IT team members take time off as students are off of school. Bad actors are still launching attacks. Important to have 24/7 SOC, either internally or through an MDR provider. 
In addition to these key steps, it's also a good idea to stay up-to-date on the latest cybersecurity threats and best practices. Follow reputable sources of cybersecurity news and information, and consider taking online courses or attending workshops to learn more about how to protect yourself online.
By ensuring good cybersecurity hygiene this summer, you'll be better equipped to protect yourself against the growing threats of cyber-attacks and data breaches. So why not take some time this season to give your digital life a good cleaning? Your future self will thank you!
Cisco Secure Endpoint
Protecting against the known is a thing of the past, your cybersecurity stack must now be intuitive and predictive against the ever changing threat landscape.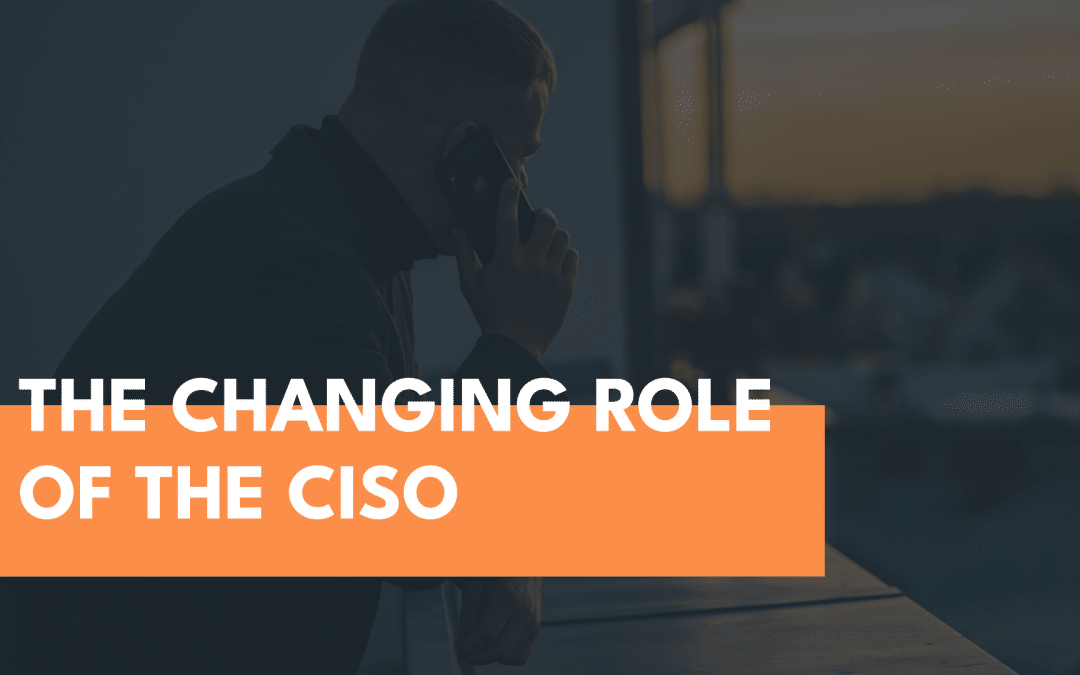 In today's rapidly evolving IT landscape, the role of a Chief Information Security Officer (CISO) has undergone significant changes. With cyber attacks lurking around every corner and the line between cyber and operational risks blurring, CISOs find themselves at the...