& Cisco XDR
Real-time Response
Detect, respond, and remediate threats before they wreak havoc on your business.
The Vanguard of Cybersecurity
In an era where cyber threats are ever-evolving, it's essential to be equipped with solutions that provide comprehensive visibility and actionable insights across your entire digital environment.
Holistic Visibility
XDR covers networks, clouds, endpoints, and applications. Everything is under surveillance. High-Fidelity Alerts
Prioritize with precision. Our alerts guide you to the most pressing threats swiftly. Automated Efficiency
Optimize operations, focus with context-driven insights, and fast-track threat remediation.
Unified Detection & Response
Effortlessly integrate with Cisco's security offerings. Insights enable strategic actions, simplified to a click.
Choose Your Cybersecurity Pathway
Cisco XDR
Powering Internal SOCs
Enhance your internal Security Operation Center (SOC) with Cisco XDR's advanced capabilities.
Every digital corner under surveillance.
Swift guidance to pressing threats.
Strategic actions, simplified to a click.
Fast-track threat remediation.
Automate the Level 1 Analyst Tasks.
Port53 Managed XDR
Full Coverage Security
Lack an internal SOC? We've got you covered:
Vigilant eyes, ensuring timely detection & remediation.
Cisco XDR's advanced capabilities, managed by our experts.
Focus on your business; we handle the threats.
Premium security without the overhead of an internal team.
Streamline Threat Response
Manual processes slow down incident response, giving threats a chance to grow more sophisticated.
By pairing the advanced AI-driven XDR capabilities with expert human intelligence, Port53 is able to deliver superior protection for your organization.
Port53 mXDR automates the triaging and understanding of threats while pushing the edge of what is automatable from a response and remediation standpoint.
Unlock Efficiency with Cisco XDR
By providing a holistic view of threats and real-time telemetry across your technology landscape, XDR delivers the right information necessary for effective threat management.
Security analysts witness a staggering drop in time spent per incident over a span of three years.
Dive deep into insights with XDR and halve the potential risk of a data breach.
Combat the cyber talent shortage by upskilling your L1 security analysts to be 10x more efficient.
Full Coverage Security for All
Take Cisco XDR to the next level with our managed offering. Defend your business against advanced cyber threats with confidence.
Instant Incident Visibility
Quickly view all recent events and their statuses in the Port53 Customer Platform.
Hassle-Free Management
You focus on your business, and we'll focus on safeguarding it. We develop a unique solution for your organization.
High Fidelity & Low False Positives
Discern truly malicious incidents by analyzing telemetry and its impact on your infrastructure.
24/7 Monitoring
Our experts keep a vigilant eye, ensuring threats are detected and remediated promptly.
Cost-Effective Security
Avoid the overheads of an internal SOC team, while still benefiting from top-tier security management.
Unifying your Security Stack
All third-party vendors are unified across your entire security posture.
3rd Party integration with mXDR
We offer integrations for Cisco security products and third-party solutions. The Integrations page allows you to configure and view your integrations, and to view all Cisco and third-party integrations that are available for configuration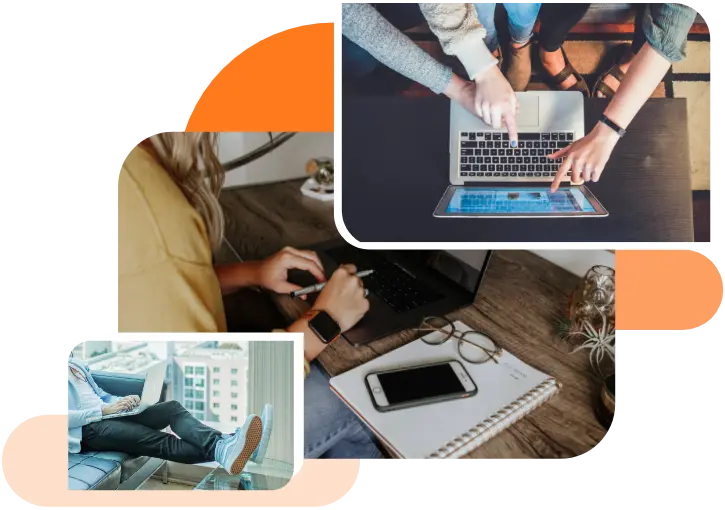 Your Partners in Security
Why Choose
Our team of security experts work closely with you to identify key vulnerabilities, and take the appropriate actions.
As your cybersecurity business partner Port53 focuses on aligning your technology risk with your business risk and desired business outcomes.
Port53 can help you secure all the devices on and off your network, educate staff on common cyber threats, and modernize your systems.
See it all in your Port53 Customer Platform!