STOP RANSOMWARE
Fortify your Ransomware Defense
Fighting ransomware requires multiple solutions to counter the many methods of attack.
STOP RANSOMWARE
Fortify your Ransomware
Defense
Fighting ransomware requires multiple solutions to counter the many methods of attack.
Ransomware attacks can have serious consequences for individuals and organizations such as financial loss, business interruption, and repetitional damage.
of all organizations are affected by ransomware attacks
requested on average to pay ransom
of organizations with fewer than 1,000 employees are impacted
One of the easiest ways to protect against ransomware is to secure user endpoints.
Ransomware accounted for around 20% of all cyber crimes in 2022. 
Cisco Secure Endpoint offers cloud-delivered endpoint protection plus advanced endpoint detection and response across multi-domain control points.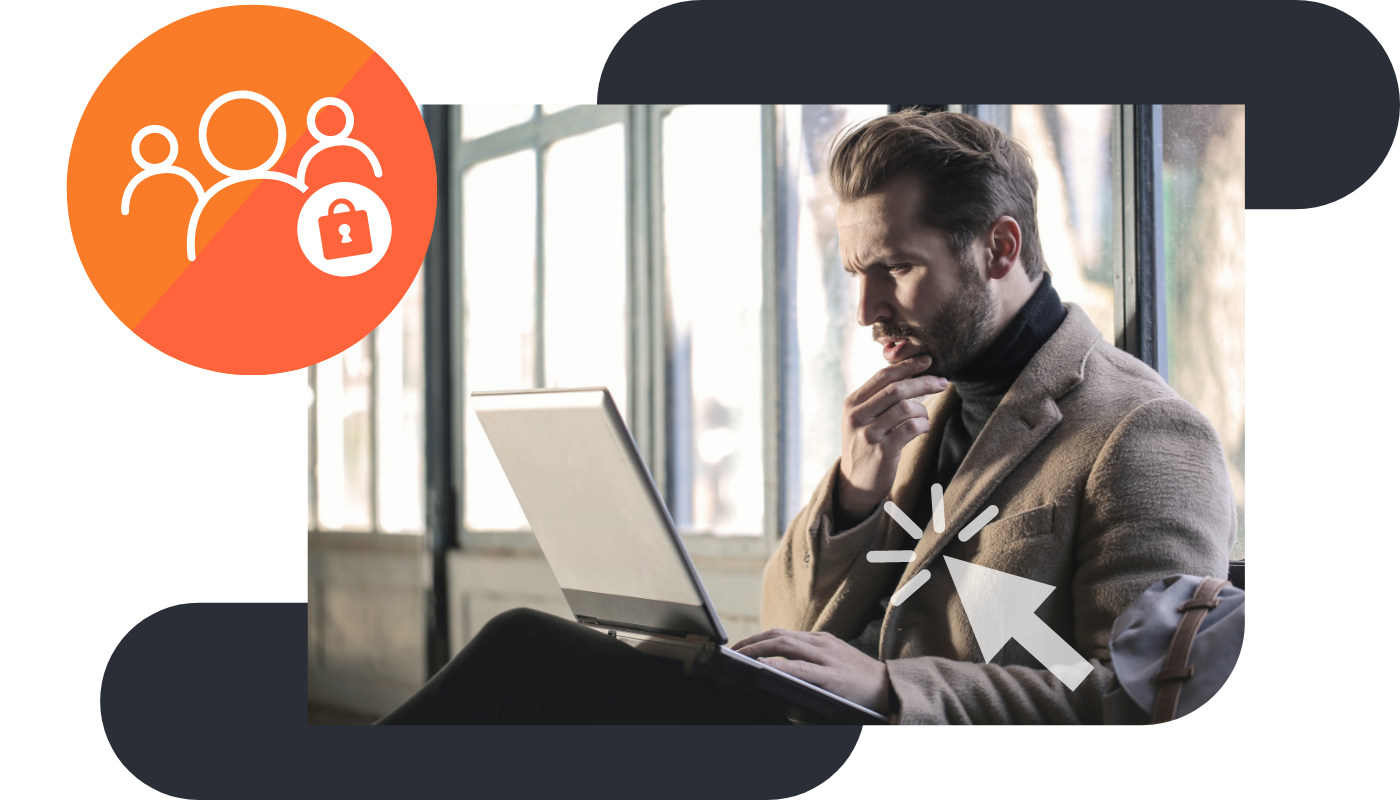 Block Threats
With Cisco Talos, you can block more threats than any other security provider. This EPP delivers next generation antivirus that stops today's complex attacks.
Secure Devices
Simplify security investigations with advanced EDR and a broader context on endpoint, web, email, and network data.
Automate Threat Responses
Achieve up to a 97% reduction in time to respond to and remediate an attack. Automate threat responses with one-click isolation of an infected host.
Minimize ransomware vulnerability by educating employees about cybersecurity risks and best practices, and implementing robust security protocols. There are several factors that can expose your company to ransomware:
Not addressing ransomware vulnerabilities in a workplace can have severe consequences, both financially and operationally.
To address these vulnerabilities, organizations must take proactive measures to mitigate the risk of a ransomware attack and protect themselves from potential repercussions.
How is Port53 in a
Position to Help?
Port53 is your go-to partner for cybersecurity solutions that enable your organization to thrive in the digital world.
We provide enterprise-grade protection that is easy to deploy, simple to manage, and highly effective, allowing you to focus on serving your customers without worrying about cybersecurity threats.
RANSOMWARE BUNDLE
Backed by Talos
With a team of top-tier researchers, analysts, and engineers, Cisco Talos boasts the title of the world's largest commercial threat intelligence unit. Their industry-leading visibility, actionable intelligence, and vulnerability research enables them to promptly detect and shield Cisco customers from both established and emerging threats.
Discuss Ransomware Protection with a Port53 Security Expert
Discuss Ransomware Protection
with a Port53 Security Expert
Ready or not, here it comes. AI is a powerful, potent tool with the ability to learn on its own, get smarter as it goes, and approximate - to an uncanny degree - what a human would do. This is great for cybersecurity. This is terrible for cybercrime. AI-powered...
While phishing is the threat that never sleeps, it certainly ramps up around the holiday season. It's almost irresistible - people cramming into online sites to buy, buy, buy, a natural sense of urgency, dopamine clouding our judgment as we excitedly pick out gifts,...
Ransomware is getting sneakier, more brazen and easier to proliferate. Small and mid-sized enterprises may think they're off the hook, but the tides have changed.