Endpoint Security Built for Resilience
Cisco Secure Endpoint integrates prevention, detection, threat hunting, and response capabilities in a unified solution leveraging the power of cloud-based analytics.
The Threat Landscape is Changing
of small business in the UK & US don't use any endpoint security platform at all
of organizations say that exploits & malware have evaded their intrusion detection systems
of all endpoints are unprotected at any given time
In the rapidly evolving world of malware, threats are becoming harder and harder to detect. The most advanced 1% of these threats, those that will eventually enter and wreak havoc in your network, could potentially go undetected.
However, Secure Endpoint provides comprehensive protection against that 1%. Secure Endpoint prevents breaches, blocks malware at the point of entry, and continuously monitors and analyzes file and process activity to rapidly detect, contain, and remediate threats that can evade front-line defenses.
Powerful EDR Capabilities
Stop threats with built-in or completely managed endpoint detection and response (EDR), threat hunting, and integrated risk-based vulnerability management from Kenna Security.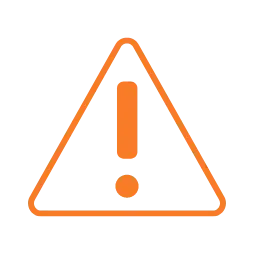 Integrated XDR Capabilities
You get a unified view, simplified incident management, and automated playbooks with Cisco XDR, making our extended detection and response (XDR) approach the broadest in the industry.
USB Device Control
Create, view, and manage rules so only approved USB devices are used in your environments. Deep visibility lets you see events like blocked devices when investigating compromises in device trajectory.
Built-in Talos Threat Hunting
A resilient business is proactive. Thwart attacks before they cause damage, while also preparing for the future, with our human-driven threat hunting that maps to the MITRE ATT&CK framework.
Simplified investigations
Powerful EDR capabilities, like Orbital Advanced Search, make investigation much easier, with hundreds of pre-canned queries to let you quickly make complex checks on any and all endpoints.
SecureX threat hunting built in
Tells the incident responders a narrative of how an attack was spotted or how it evolved and what to do next in terms of response. The purpose is to discover and thwart attacks before they cause any damage
Choose a Plan that Fits Your Needs
Complete Your Cybersecurity Defenses
Check out the products that pair with Cisco Secure Endpoint.
Cisco XDR
Detect the most sophisticated threats sooner across all vectors and prioritize by impact for faster responses.
Ciscco Duo & Secure Endpoint
Duo verifies the identity of all users before granting access to corporate applications.
Cisco Umbrella & Secure Endpoint
The combination provides automated, always-on security that works everywhere your users go.
Learn more about these cyber threats!
Don't get caught out again! Visit our Threat pages to empower yourself .