Technology that Moves Education Forward
Securely protect and connect educators,  students, and administrators.
Cybersecurity for Learning at all Levels
The smartest way to meet CIPA compliance and protect students, teachers, and 1:1 programs.
Protect students and staff with security solutions tailored to your university's needs.
A Security Partner
you Can Trust
Cyberattacks compromise the privacy, safety and security of teachers, school administrations, and students.
Port53 mXDR, backed by Cisco, discovers and quickly responds to threats across all vectors. Our service provides you with a unified view, simplified incident management, and automated playbooks, making our approach the broadest in the industry.
Quickly view all recent events
and their statuses.
Check to see that you are getting
the most out of your service.
Critical Incidents Resolved
Provides an overview of all recent
resolved critical incidents.
Cybersecurity for Kindergarten and Grade Schools
Due to lack of funding and small IT teams, schools are one of the most popular ransomware targets. We offer tailored solutions to keep your staff and students safe from cyberattacks.

Secure Devices at Home or in the Classroom

SafeSearch Content Filtering for your Students

Quick Deployment, and Easy to Use for all Staff
With Duo Security, K-12 administrators, faculty, and students can stay safe online.
Flexible, quick to deploy and easy to use, Duo's resilient security software works around the clock to help protect sensitive academic data and help schools stay compliant.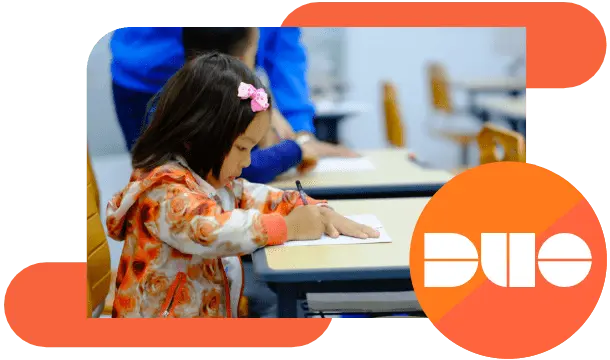 Zero Trust without Disrupting Learning
Robust, resilient cybersecurity measures are pertinent to maintaining safe and compliant educational systems.
Protect Devices at School and at Home
With Duo's Adaptive Access, administrators can quickly and easily check the health of devices both inside and outside of your school.
The Easiest MFA for Teachers
With SSO, users are only asked to verify their identity once within a timeframe set by administrators, so they can complete their tasks without interruption.
Customize Duo's flexible MFA
Duo's user verification platform works with any tool you want it to, from with biometric verification like touch ID, time-based one time passcode (TOTP) sent to their mobile devices and more!
Endpoint Security with Institution-Wide Visibility
A comprehensive approach to securing all devices connected to your institution's network while also providing a centralized view of the security status and activities across those endpoints.
Why Umbrella for your
K-12 School or District?
With nothing to download or install, Umbrella's cloud-native, low maintenance solution is very popular with risk averse K-12 school districts.
Cisco Umbrella DNS for Education enables IT administrators to seamlessly extend web filtering
and internet security to all devices, even those that leave campus.
Umbrella's low-touch deployment can have our cloud-based service up and running district-wide in a day, instantly granting the best defense against ransomware and other malware.
Secure your Students with
SafeSearch Filtering
Protect students with DNS Web Security. SafeSearch content filtering, part of Cisco Umbrella, allows you to hide explicit content across images, videos, and websites on internet searches.
PROTECTING HIGHER EDUCATION
Cybersecurity for
Universities and Colleges
Data breaches can be devastating for universities. They can cause huge ransom payments, stolen student information, and significantly harm reputation.
Port53 is here to help you be proactive in defending against cyber threats.
Cisco Umbrella
DNS Layer Protection
Cisco Umbrella is a cloud security service that provides deep visibility, control, and threat protection. With Umbrella, you can proactively protect students, staff, and guests so they can safely use the internet, anywhere they go.
Cisco Umbrella lets you manage the internet experience on and off your network, putting you in control.
With Umbrella, you can effectively manage your user's internet access through category-based content web filtering, allow/block lists, and SafeSearch browsing enforcement.
Category-based content web filtering
With 80+ content categories covering millions of domains and billions of web pages, Umbrella's web content filtering software gives you control over which sites can be accessed by your users.
Select your content settings, or create a custom list based on your need.
Allow and block lists ensure users can always or never access certain sites, regardless of the content web filtering settings applied.
Umbrella enables unlimited entries and offers bulk upload for easier administration.
Allow certain individuals, to access specific web filtering categories, such as social networking, or individual domains, that are normally blocked on your network.
Ensure that you are giving the right access to the right user with Cisco Umbrella.
as your
Security Partner
Our team of security experts work closely with you to identify key vulnerabilities, and take the appropriate actions. Port53 can help you secure all the devices on your network, faculty, staff, and students on common cyber threats, and modernize systems.
Start your free trial today.
iKeeping students, educators, and administrators safe in schools doesn't end at classroom monitoring (anymore). In today's remote and digital-first learning environment, it requires technology accountability, or the software to keep information safe and enable...
Series Blog 3: How aaS security solutions are replacing expensive on-prem software solutions, and creating the flexibility to give you a leaner, more agile security strategy.