Help secure your data with Cisco Umbrella
Cybersecurity for the Future of Work
"Lots of network security providers claim they are the best at threat detection and prevention. But can they prove it? Brand new third-party research from AV-TEST reveals that Cisco Umbrella is the industry leader in security efficacy, according to the 2020 DNS-Layer Protection and Secure Web Gateway Security Efficacy report."
Cisco, February 2020
Umbrella uses the internet's infrastructure to block malicious destinations before a connection is ever established. If you are using the internet, you are using DNS (Domain Name System) – whether you are a 20-person non-profit or a chain of retail stores across the nation. With Umbrella, you can leverage DNS for security and protection across all your users, networks, and devices.
Our First Line of Defense:
Cisco Umbrella (Formally OpenDNS)
Cisco Umbrella is the first line of defense for attacks on the internet. It will protect users that are connecting from many locations and devices.  Umbrella can uncover current and emerging threats, providing visibility for activity across all devices and ports, and stops attacks earlier.
Intelligence to uncover current and emerging threats.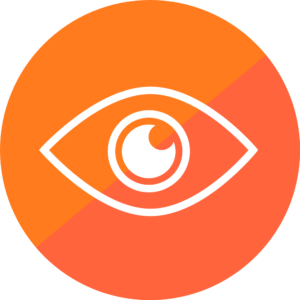 Visibility for activity across all devices and ports, anywhere.
Stop phishing, malware, and ransomware earlier.
How Umbrella Enables Remote Work
Cisco Umbrella's lightweight Roaming Client (5mbs) agent can easily be mass deployed in as little as one hour to all employee laptops by serving two sole purposes. First, regardless of where the end device connects to the internet, the RC forces all traffic to route through Cisco Umbrella DNS resolvers. Second, the RC acts as a unique identifier by allowing you to enforce security protection and content filtering on the device without the need for a VPN and brings full visibility into internet activity.
Cloud-delivered protection, simplified. 
Cisco Umbrella & Port53
Our Promise to You
The Cisco Umbrella global network was built from the ground up with scale in mind. Umbrella process billions of DNS requests from millions of users every day across 32 data centers worldwide. Coupling that worldwide scale with the use of Anycast routing, Cisco ensures that your request is sent to the fastest available data center with automated failover.
Port53 will work with you to ensure a quick and smooth adoption of Cisco Umbrella. Our team is standing by to speak with you to identify your security concerns and deploy solutions to solve even the hardest of challenges. 
What  can do…
Cloud-delivered security to connect to the internet with confidence.
Detect threats sooner, at the DNS layer
Umbrella DNS-layer Security operates at the DNS and IP layers to detect malicious activity earlier. With nearly one hundred billion DNS requests running through our recursive servers daily, we have the visibility to spot suspicious patterns on the internet and flag them before they strike.
Pivot through an attacker's network
As attackers pivot through your network, get the technology that lets you  navigate through theirs. Umbrella Investigate gives you visibility into the internet architecture of an attack, allowing you to decide whether to go after, block, or monitor bad activity.  Requested by customers, the offering has since evolved into one of the most comprehensive, proactive tools for investigating malware campaigns at the global scale.
Control and log all activity with Firewall
Umbrella Firewall logs all activity and blocks unwanted traffic across Layers 3 and 4. You can also gain application visibility at Layer 7 for non-web-based applications and control which ones you block or allow. Give yourself the power to decide what comes across your network.
Connect safely from anywhere
world. ​ Secure Internet Gateway unifies individual users, devices, and locations to provide a single protective service. Instead of primarily using the web proxy layer, which is complex and tedious, you can catch malicious activity one step earlier at the DNS layer. Then, when threats are identified, you can utilize the web proxy for what is necessary.  Simplify your remote internet access regardless of where your employee's plugin.
Expose the Shadow IT
Cloud Access Security Broker helps you expand your visibility into the cloud, exposing Shadow IT and allowing you to spot risk across your cloud infrastructure. Then, proactively block access to unapproved apps and mitigate threats with a unified cloud enablement approach.
Get a 21 Day Free Trial of Cisco Umbrella
Protect the internet access of all your users and devices from anywhere. Get real-time threat protection and secure your endpoints. Just point your DNS to our global network and get started.
Launch your

Cisco Umbrella

trial NOW!
Start your FREE 1 month trial now.