Harnessing the Power of

Cisco

SecureX

to attain 24×7 XDR
Visualize
Extended detection and response (XDR) delivers visibility into data across networks, clouds, endpoints, and applications while applying analytics and automation to detect, analyze, hunt, and remediate today's and tomorrow's threats.
Analyze
XDR correlates data across email, endpoints, servers, cloud workloads, and networks, enabling visibility and context into advanced threats. Threats can then be analyzed, prioritized, hunted, and remediated to prevent data loss and security breaches.
Eliminate
With more visibility into threats, events that would have not been addressed before will surface to a higher level of awareness, allowing security teams to quickly focus and eliminate any further impact and reduce the severity and scope of the attack.
Traditionally, SecureX was deployed for large enterprises who had their own SOC teams in place. It was meant to be a tool that provided visibility to determine whether your systems had been compromised. In essence, SecureX on an XDR/MDR level was used as a push tool to allow customers to gauge if specific threats had been seen or blocked by controls.
Our SOC-as-a-Service harnesses the power of Cisco SecureX to provide a completely unique XDR offering built for the SMB and SME market. Until now, 24/7 security event monitoring and response services at the MDR level have been inaccessible to small and mid-sized organisations. 
Traditional SOCs & Port53
We developed a specific API connection to be used as a tool. When something is seen in our customers' environment, our API pulls this information into SecureX to visualize the impact, and sends the information to our analysts to take appropriate actions. 
SecureX allows us to bring enterprise level SLAs at a fraction of the cost, empowering organisations to be in full control of their security event response 24 hours a day 7 days a week.
Through SecureX we have the ability to act and react timely and effectively to compromise. Traditionally, SOC teams use a SEIM tool that aggregated different logs. Once a traditional analyst is able to triage the indicator of compromise, they then need to look into third party tools and conduct research to pinpoint the compromise. Enterprise level customers, on average have 75+ unique tools, therefore their analysts need to be uniquely skilled in each customers' platform in order to access the controls and act.
Time is one of the scarcest resources for most organizations. Manual processes and disjointed threat response solutions result in slow and inefficient incident response times that allow threats to proliferate and grow more sophisticated. The threat response feature of Cisco SecureX leverages an integrated security architecture that automates integrations across Cisco Security products to simplify threat investigations and responses.
With SecureX threat response, organizations can empower their SOC teams, with a single console for direct remediation, access to threat intelligence, and tools such as casebook and incident manager. It overcomes many challenges by making threat investigations faster, simpler, and highly effective.
A Simplified Security Experience
SecureX is a cloud-native, built-in platform that connects our Cisco Secure portfolio and your infrastructure. It allows you to radically reduce dwell time and human-powered tasks.
XDR enables an enterprise to go beyond typical detective controls by providing a holistic and yet simpler view of threats across the entire technology landscape. XDR delivers real-time information needed to deliver threats to business operations for better, faster outcomes.
Defend against advanced cyber threats before they affect your business.
Our clients work with the Cisco SecOps ecosystem.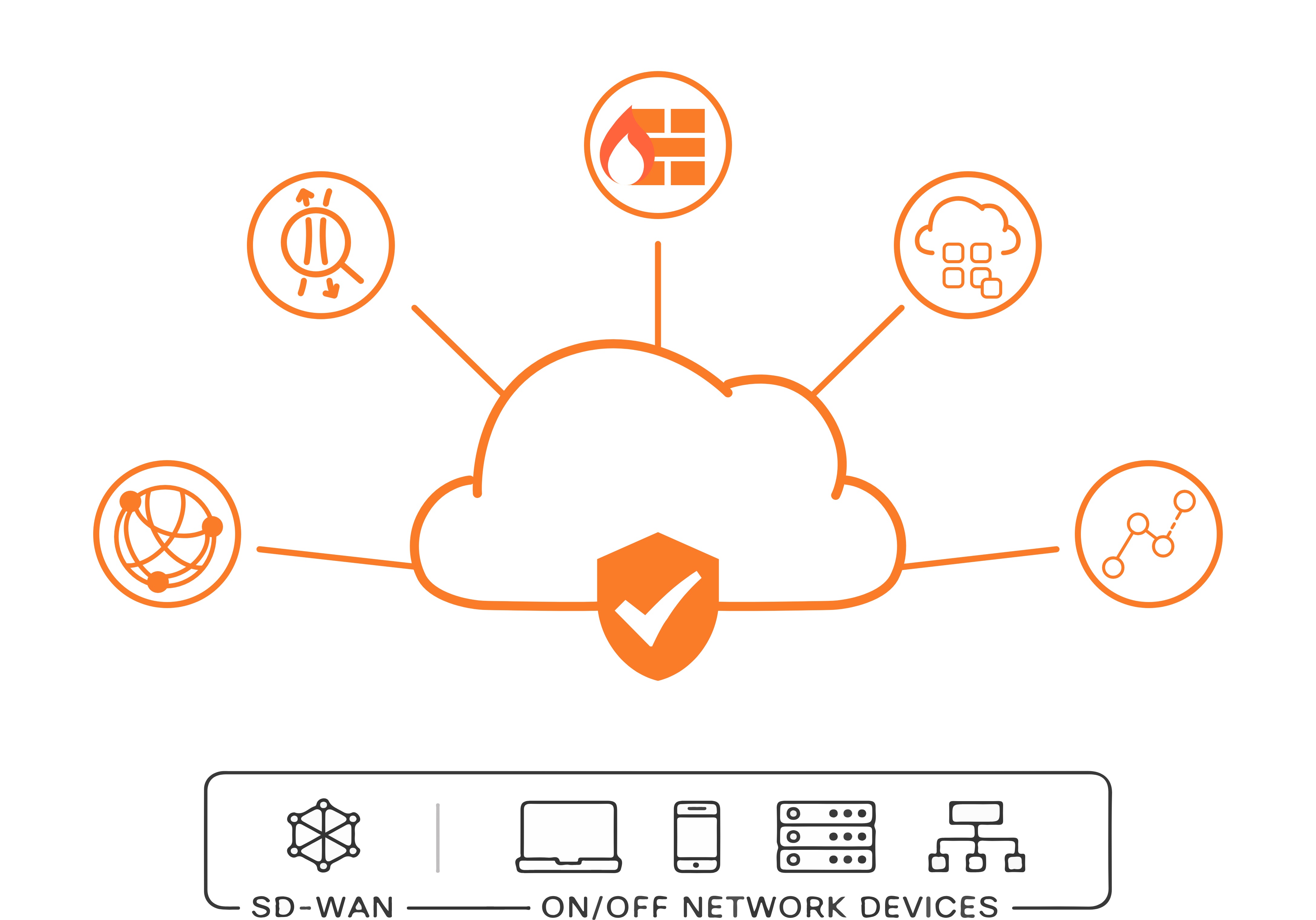 Port53 has developed a completely unique offering for the SMB and SME market. 
Organizations face new security challenges with the recent increase in cloud computing and the ever-evolving threat landscape. A good security operations center (SOC) helps strengthen the security of your organization. Building a successful SOC in-house can be challenging and very complex. Until now, 24×7 security event monitoring and response services at the MDR level of value for the SMB and SME client have been unavailable.
Our seasoned leadership and team of cybersecurity experts monitor data and review and respond to all threats seen by your organizations end controls. This means that your IT team can get back to leveraging technology to further enable your organization, without having to constantly worry about cyber threats. Several unique twists in our technology architecture enable us to price the service affordably.
Highly Effective
Via our Soc-as-a-Service offering, we are able to offer various high-security level models to suit your organization.
Compliance Security
Our team helps support compliance standards such as NIST, HIPAA, CMMC, and others. By monitoring, taking care of controls, reporting, log retention we are able to look into each aspect of security from people, processes, and technology. 
Team of Experts
With our SOC-as-a-Service, you can benefit from our team of management and cybersecurity experts who will tailor a unique solution for your organization. 
Quick to Deploy
Via Cisco we are able to deploy all necessary cybersecurity solutions immediately which will give continuous insight into all activities within your digital infrastructure. 
Schedule a call with one of our Security Experts.